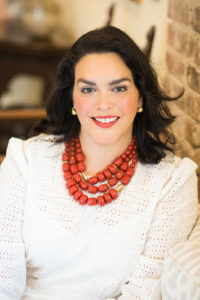 Welcome to the 93rd year of the Junior League of Miami! Over the past nine decades we have been working to empower thousands of women to be leaders, innovators and achievers of greatness in our community. Our membership is made up of over 800 strong women driven to be civic leaders in Miami and the world. Our mission is simple yet powerful: we promote voluntarism, develop the potential of women, and improve our community through the effective action and leadership of trained volunteers.
The Junior League of Miami is one of 292 other leagues making up the Association of Junior Leagues International, but our story is unique. Established in 1926, only 30 years after Miami was founded by Julia Tuttle (the only major metropolitan city founded by a woman), our first members banded together to build upon their desire to be change agents in their community. Our dreams today are similar, to create a safe, nurturing, educational and memorable environment for women to grow within.
Each member joined JLM for various reasons, from personal growth to creating professional connections and friendship to giving back to this place we call home. Year after year we donate the greatest gift, time. Tens of thousands of hours are logged each year by our members from the new to the sustaining receiving acknowledgement from the President of the United States each year! We are always looking for women to serve with us, and joining the league is easy. If you identify as a woman and are over the age of 22, you are invited to apply for membership.
The Junior League of Miami is also committed to finding community partners to work alongside to enhance our mission and vision. Each year we select new programs to bring on for a 3-year cycle of service in our community. Our service comes in a diverse array of programs from hosting community-based events, assisting over 70 families who are survivors of domestic violence get back on their feet, serving hundreds of meals to homeless neighbors to fostering a love of reading in children. In addition to the important role our community partners serve, we also have a collaborative relationship with all our sponsors who help bring our programs to life to lift up the voices of women in our great city.
I am excited, proud and honored to be a member of this organization and to be serving in this capacity this year. I hope you will join me in supporting this network of inspiring women leaders. Whether you choose to make a donation or join our membership, your support will ensure that we continue to deepen our community impact and development of female civic leaders for another century. Remember that what you give is what you get, so make the most out of every chance you get in this one of a kind all women volunteer organization.
Warmly,
Cecilia Dubon Slesnick
President, 2019-2020